In job announcement,Jobs
New Job : Primary Health Physician
Caritas – Egypt
Primary Health Physician
 Assistance to Refugees and Asylum Seekers in Egy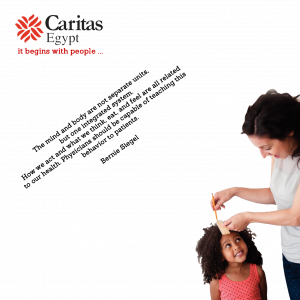 Background
In UNHCR Egypt there is a strong understanding that serious medical conditions contribute to the vulnerability of the household.  Serious medical conditions and disability have shown to increase the health expenditures significantly and reduces the number of able bodies in the household to contribute to the income. For the most part, the registration of medical conditions is based on self-reporting and the interpretation of non-medical professionals. The incumbent's role under this project is contribute to improving the verification and documentation of medical condition which will in turn support the use of medical conditions for targeting and prioritization in assistance programs.
Job Summary
The incumbent will be primarily based in Cairo but may be required to conduct field visits to other locations across the country. The incumbent will be under the direct supervision of the Health Officer and the overall supervision of the Deputy/Project Director.
The Physician will undertake the following duties and responsibilities;
Provide a timely, effective and efficient screening of medical reports received from Caritas health team and different partners;
Verify, track and document medical conditions impacting refugee vulnerability and household expenditure in accordance with criteria provided by UNHCR;
Regularly review and respond to UNHCR, partner and refugee enquiries related to areas of responsibility and within bounds of doctor-patient confidentiality;
Examine patients to diagnose their medical conditions; conduct needed clinical assessments with all needed supporting laboratory and imaging investigations;
Assess the health status of refugees and asylum seekers referring to his/her examination reports, investigations and all relevant documents. Documents medical reports by completing forms and records;
Ensure the compliance by adhering to the eligibility criteria for assistance;
Provide detailed statistical and analytical reports on area of responsibility on a monthly basis;
Liaise with non-medical staff in Caritas and UNHCR CBI on area of responsibility including participation in relevant meetings on medical vulnerability, prioritization and targeting cash based interventions based on medical conditions;
Provide supervisor with regular updates on challenges faced and suggested solutions for sustaining a swift implementation of the tasks stipulated in this job description; and,
Perform any other duties or tasks as assigned by the supervisor.
Qualifications:
Education: MBChB
Minimum 5-7 years experience as general practitioner
Sufficient knowledge in Microsoft Office products (Word, Outlook, Excel)
Language Requirements

:  Fluency in written and spoken English and Arabic
Other Competencies/Attributes: Excellent interpersonal skills, excellent verbal and written communication skills, Solid negotiation skills and ability and willingness to learn new skills
Application
Applicants should email a copy of their CV and cover letter to:
apply@caritaseg-ref.org
 by Monday 26th March. The email subject must contain the relevant job title.