In job announcement,Jobs
New Job :Supply/Procurement Assistant
Caritas – Egypt
Supply/Procurement Assistant
Terms of reference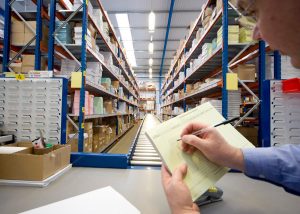 Background
Caritas Egypt was established in 1967 as an "Emergency Aid-sector" providing Egyptian with essential needs. The government's appreciation for Caritas active humanitarian contribution enabled it to be officially registered as a non-governmental organization at the Ministry of Social Affairs with the mission of combating poverty, exclusion, intolerance and discrimination. Caritas empowers individuals to participate fully in all matters affecting their lives and seeks to make them subjects of their own development and agents of change.
Job Summary
Under the supervision and guidance of the Program Coordinator and the Deputy Program Coordinator, the Supply/Procurement Administrator is responsible for supporting the Supply Chain Manager in managing and coordinating the activities of our supply chain. S/he will work quite independently on regular assignments with an oversight from the supervisor, who will provide general guidance and work plans for identifying work priorities and appropriate approaches; work is controlled for meeting expected results and conformity to policy and procedures.
Responsibilities:
Discover profitable suppliers and initiate business and organization partnerships.
Negotiate with external vendors to secure advantageous terms.
To place Purchase Orders according to the purchasing schedule.
To follow/monitor the Purchase Order until goods are delivered as per order requirements.
Coordinating with partners ensuring that the stock meets the quality required.
All above information to be updated in the stock management systems.
Any issues (delay, pricing, quality, volume) to be communicated to the Supply Chain manager.
Ensure that agreed stock levels of finished products with Supply Chain manager are maintained at all-time such that the orders can be met.
Managing, checking and authorizing all relevant documentation i.e. invoices, Certificates, etc.
Updating stock management systems, ensure processes are documented.
Required Experience:
Five or more years of relevant experience.
Excellent command of English language (written – spoken)
Demonstrated proactive approaches to problem-solving with strong decision-making capability
Proficient in Microsoft Word, Excel, Power Point and Outlook.
Excellent verbal and written communication skill
Effectively communicate with all levels of management and team members; must be able to maintain confidential data and communication.
Ability to quickly form relationships.
Highly resourceful team-player, with the ability to also be extremely effective independently.
Demonstrated ability to achieve high performance goals and meet deadlines in a fast paced environment.
Forward
Applicants should email a copy of their CV and cover letter to:
apply@caritaseg-ref.org
 by Monday 26th March. The email subject must contain the relevant job title.